Facebook & Instagram
Facebook & Instagram Fans Check out the Radio shopping show on Facebook , Instagram and Twitter @KSHPVEGAS You will get access to news, discounts and giveaways only available on Facebook, Instagram and Twitter. Become a fan of the Radio Shopping Show today!
https://www.instagram.com/kshpvegas/
https://www.facebook.com/kshpvegas/
Text Club
How to Join the New & Improved TEXT CLUB!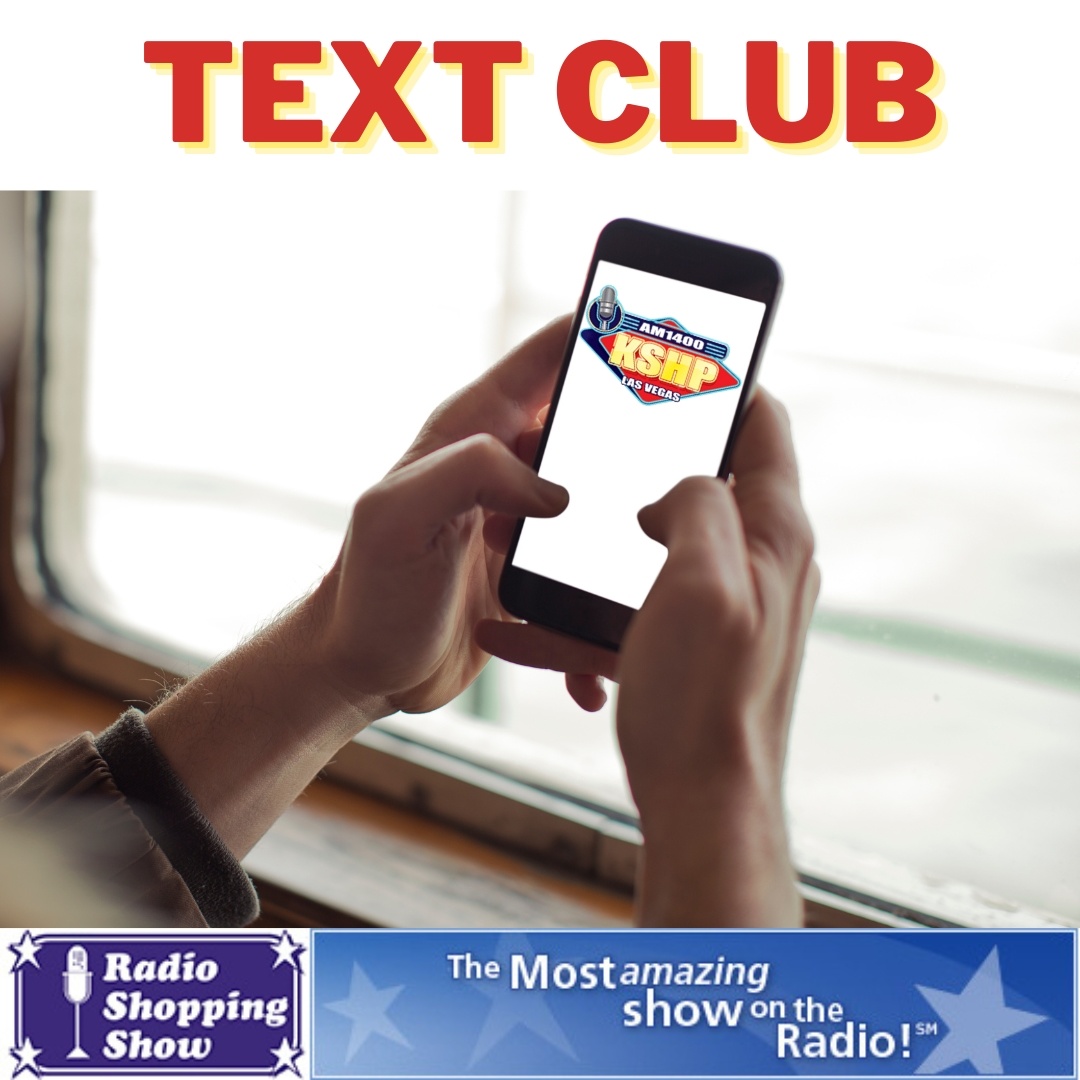 Text:  KSHP

To:  94253

Stay updated on sales, new & limited supply items, prizes, contests and so much more!

Click to sign up for the Email Blast and get exclusive deals and reminds for local restaurants, Show's, & other Businesses.